The kitchen, like all the other chambers in your apartment, needs to be designed according to your preference. But, living in an apartment needs to have more precautions in building your kitchen.
Know that apartments are different from a house since an apartment consists of multiple units inside a building. This living situation requires the owner to design their units in a safe and neighbor-friendly way.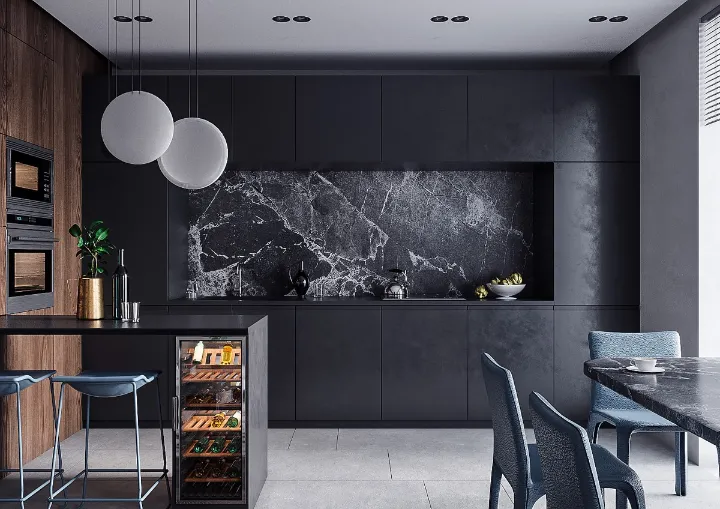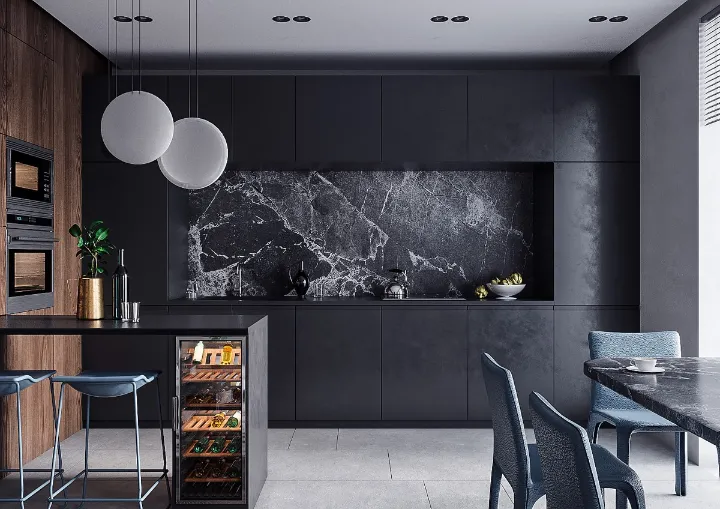 There are dos and don'ts that you need to follow in designing your kitchen inside an apartment unit. This guide is not only applicable to apartments, but you can also apply these to townhouses and single detached houses.
The Dos and Don'ts in Kitchen Designing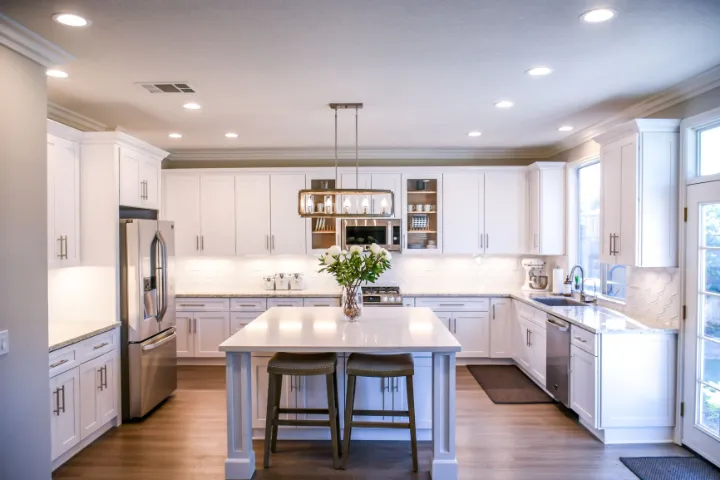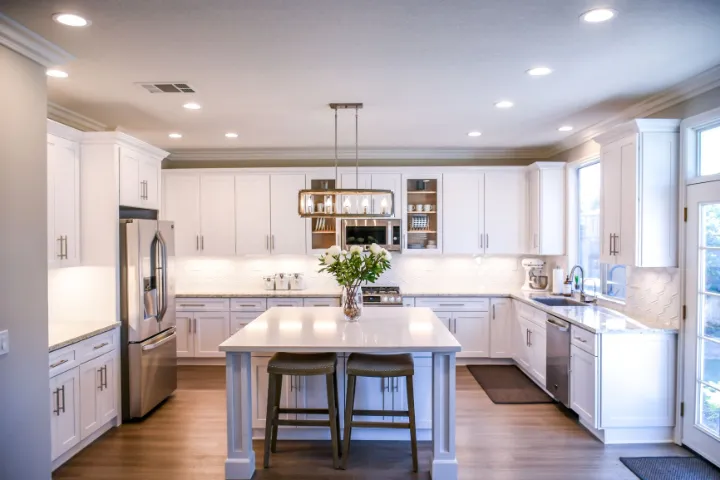 Do consider safety as the priority in designing your kitchen. Making your kitchen safe not only for you but also for your family and neighbors. Safety is the number one rule in developing not only your kitchen but the whole apartment.
Do not trade safety for aesthetics. It is essential if you are living in an apartment where many lives will be affected by making a single mistake. The kitchen is where the magical stuff happens, but it is also the most dangerous place in your home with all the fire and the kitchen tools that spells danger all over it.
Do maintain a space between your kitchen island and your appliances or cabinets. Mobility is important when you are cooking or cleaning your kitchen. Tight spaces are not tolerated in designing, not just for your kitchen but all over your apartment.
Do not compress your kitchen. There is a minimum clearance required between things in your kitchen. This required clearance is 42 inches, enough to fit a standard-size wheelchair. You have to think of a worst-case scenario, and making your kitchen suitable for any circumstances is crucial. Designers follow this rule of thumb all the time to create a safe and comfortable design for homeowners.
To build a kitchen with multiple purposes. Cooking is not the only thing you can do in the kitchen. Modern Kitchens are now equipped with a media center for television. It also includes a working area, a study area for kids, and even a seating area.
Do not assume that you are the only one who will cook in your kitchen. If you already have your own family, every member is a cook. A friend visiting over will also cook or bake in your kitchen. It is why you have to consider other people sneaking into your kitchen and making their signature dishes.
Do utilize cabinet panels as storage for appliances to have a more neat design. It can help make your kitchen look larger. It is also pleasing to the eye if your devices are hidden in plain sight than visible.
Do not let one thing overpower other elements in your kitchen. Everything you put into it must coordinate with each other. No single thing must dominate the entire concept.
Create a theme ahead of time before you start building your kitchen. You have to decide what concept suits your personality. Having the overall concept ready will also help build your kitchen fast.
Do not hesitate to be creative. Explore and combine ideas to achieve your goal. You have to be satisfied with the design since you are the one who is going to use the kitchen and pay the cost.
Do Choose a color that you like. Something that will reflect your personality or something that can give you a light and happy vibe. Having a light environment will help you create a delicious dish.
Do not use different tones. Two or three colors are enough to create a design for your kitchen. Combining four or more colors can be an eyesore. Choose your colors carefully. Make sure it harmonizes with your theme.
Do incorporate reflective Items if you have a poorly lit kitchen. It is also advisable if you can not add a window for some reason. Reflections can brighten up your space. Metallic kitchen cabinets, along with metallic kitchen appliances, will do the trick.
Do not add more dork-toned items to your poorly lighted kitchen. It will only darken your kitchen more. And nobody wants to cook or stay in a dark kitchen.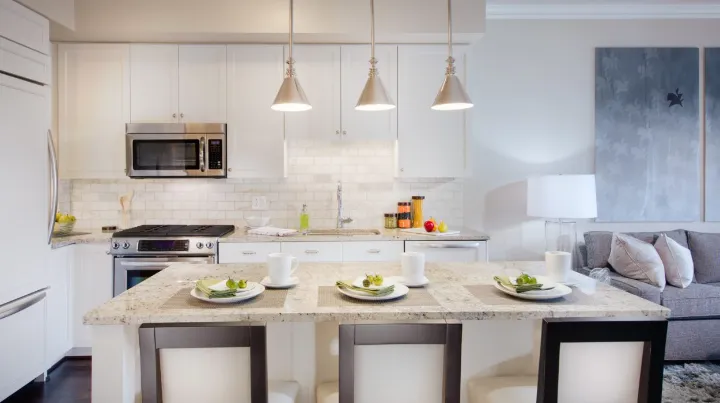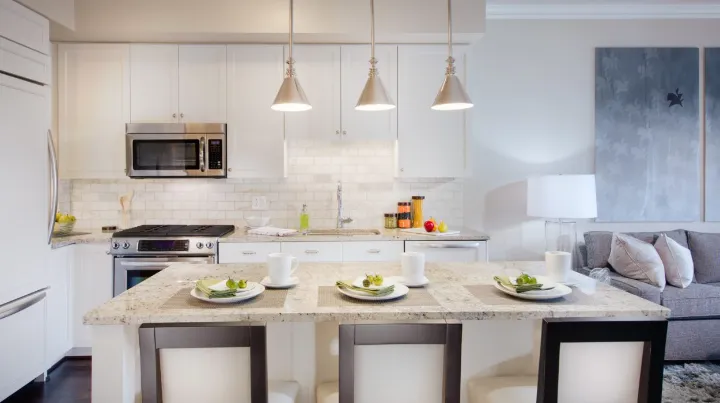 Apartments and townhouses, just like the ones offered at BMA Luxury Homes, need to have a safe and beautiful kitchen space. It is safe because these units are connected. One mistake will affect everyone that lives next to you. Beauty is also a must, especially if you live in one of the neighborhoods that BMA Luxury Homes offers.
Takeaway
Your design must be aesthetically pleasing yet safe and effective in any way. You must follow the dos and don'ts and serve as a guide when you start planning your kitchen. Remember, there is no wrong or right concept. It is just a matter of how you incorporate all the elements to create the kitchen you have always been dreaming of.

G Patel has been honing his craft in the restaurant industry for over 25 years. After graduating from North Carolina State University with a degree in business, G set out to turn Eschelon Hospitality into a recognized brand throughout Carolina's state restaurants; and he did just that when acquiring Mura North Hills. Since then, it has become an iconic sushi-serving establishment.